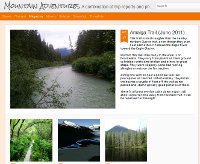 Mountain Adventures Blog
While my main interests lie in aerospace engineering and space exploration, I also have a side interest in photography. It started from taking pictures while I was traveling or while hiking or biking. Many people commented on how good the pictures from these trips were. Many of my pictures are of nature scenes and wildlife. The majority of my pictures are from Alaska, Colorado and Utah. There are also pictures from Florida and Europe. I visited 12 countries including Switzerland, Germany and Austria.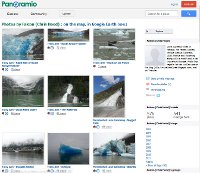 Panoramio
I also have older pictures from Tennessee, North Carolina and Virgina. They were taken with my old film camera and the quality is not as good. I posted many of my pictures on Panoramio. If you select a tag, you can see pictures of a particular location or subject (wildlife, mountains...).
I also write about my travels and adventures. My blog, Mountain Adventures is a mixture of pictures and descriptions of my trips.
Updated: 11/9/2017