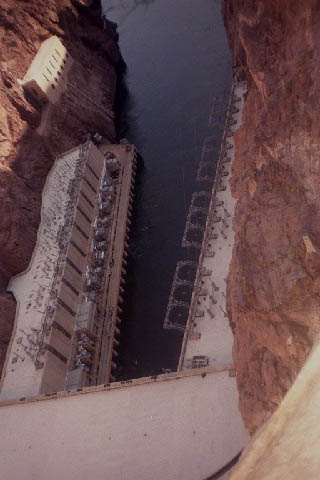 On Friday we hiked back to Lee Pass, had lunch at the visitor center then took off for Las Vegas. We drove through Las Vegas and to the nearby Hoover Dam. Here's a picture from the top of it. It looked about a football field high, but is actually more than twice that. On the left side of the river is Arizona. On the right is Nevada.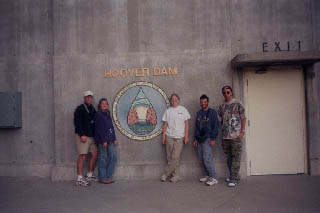 Partial group picture at the dam.
After seeing the Hoover Dam we went back into Las Vegas. Here's a picture from I-515 going back into Las Vegas.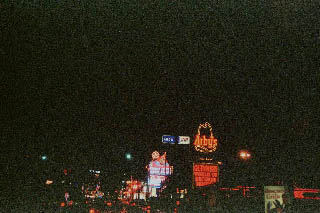 That evening we went to the Las Vegas Strip for dinner. We ate at the Mirage Buffet which was $13, but was definitely worth it. They had lobster, shrimp, oysters, cheese cake and a lot more good food. After that we hit the slots at a few casinos.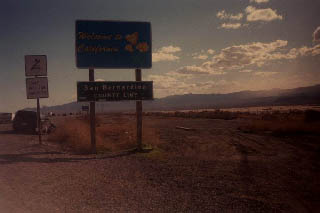 On Saturday we went back to the Strip for a while then went over to California to see what it was like. After that we went back into Las Vegas and went around the Strip for a couple hours before getting ready for the flight back to Atlanta.